Moraxella bovoculi Autogenous
When your pinkeye problems are more than just M. bovis…
The Addison Autogenous Program is your Solution!
Complete Diagnostic and Autogenous Support

Professional consultation from diagnosis to resolution

Exceptionally Safe

Over 30 year track record of safety

Fast Delivery on Initial Order

Product is usually delivered 2 – 2 1/2 weeks from the time we receive your order
Allow 4 weeks for subsequent orders due to required additional USDA testing

Very Economical

Costs a fraction of treatment expenses

Low Minimum Orders

Practical for nearly all herd sizes
MAXI/GUARD Pinkeye Bacterin has earned the trust of bovine practitioners as the preferred pinkeye preventative when the disease is caused solely by M. bovis. However, the problem can be caused by the combination of M. bovis and M. bovoculi bacteria. Unfortunately no commercial vaccines provide that coverage. When M. bovoculi is present, your best option is utilizing MAXI/GUARD along with the Addison Autogenous Program. We can assist you from diagnosing the problem to creating the solution!
Morphology Uncovered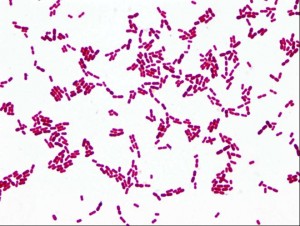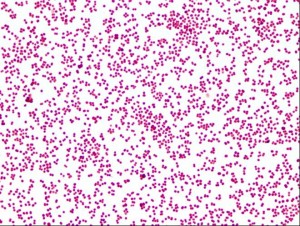 Moraxella bovis is the most common cause of bovine pinkeye (by a very large margin). Fortunately, MAXI/GUARD Pinkeye Bacterin effectively prevents pinkeye if:
The infection is caused by M. bovis,
The cattle are vaccinated properly and,
The cattle are reasonably taken care of and healthy
However, another issue concerning bovine pinkeye is the increased prevalence of Moraxella bovoculi.  Unfortunately no commercial vaccine available has the ability to prevent pinkeye when Moraxella bovoculi is present.  MAXI/GUARD can lessen the impact (not as severe outbreaks/less incidence of blindness), but cannot fully protect against it.  When we hear of a MAXI/GUARD vaccinated herd that has a pinkeye outbreak, we can be fairly confident in most cases that Moraxella bovoculi is the cause even before diagnostics are performed.  In those cases, the best option is the combination between MAXI/GUARD and a quality autogenous program. The biggest mistakes that are made in this situation are:
Switching to a different pinkeye vaccine (again, no commercial product will prevent against M. bovoculi), or
Relying on an autogenous bacterin alone (you will miss out on addressing the bigger problem of M. bovis).
If a herd suffers a pinkeye break after proper vaccination with MAXI/GUARD, we want to hear about it! We will work with veterinarians to obtain eye cultures (by sending a pinkeye outbreak kit) and perform the diagnostic work at no charge. When results are available, we will then provide professional consultation to determine if creating an autogenous bacterin would be beneficial.  If an autogenous bacterin is made, it is important to remember to vaccinate with both MAXI/GUARD Pinkeye and the autogenous bacterin for complete coverage. We are working hard to be able to offer an M. bovoculi commercial vaccine, but that product will not be available for this season.
Click Here For Most Common Questions About M. bovoculi.
Progressive Cattleman Moraxella bovoculi Update
Bruce Addison, President of Addison Biological Laboratory, Inc., has long been recognized as a leader in the ever changing disease of bovine pinkeye. Recently he provided a comprehensive update of the disease to Progressive Cattleman and Progressive Dairyman magazine. This article contains the latest update available on M. bovoculi, including information from Dr. John Angelos from the School of Veterinary Medicine at U.C. Davis. Please click on the following link to access the article.
Progressive Cattleman M. bovoculi/Pinkeye Update
This article addresses the ever growing problem of bovine pinkeye occurring in the non-traditional cold weather months. Bruce Addison was asked to contribute to this article by explaining Moraxella bovoculi's role in causing pinkeye during the winter season.  Click here to read the article.
For information about our Non-Adjacent and Adjacent Herd Bacterins, click here.
Pinkeye Sample Collection Instructional Video:
For more information about how we can solve your pinkeye problems, please call 800-331-2530.
Testimonials
"When assessing health problems, we need to look at the total picture. The key to the autogenous bacterin program is identifying the problem organism."
MO Veterinarian
---